"You're Going to Put That Where?" Endoscope Optics and How to Make Them Smaller
Ever since the 1800's when new endoscope designs were tested with sword swallowers, doctors and patients have been pushing engineers to develop smaller and smaller endoscopes with improved image clarity. Stacks of dozens of lenses with diameters of only a few millimeters were used for the best endoscopic optics until the middle of the twentieth century. Although video imaging became popular in the 1980's, these systems used cameras much too big to fit inside the body. The development of smartphones incorporating high quality miniature cameras allowed the medical industry to take advantage of this improved technology and the huge amounts of money spent to perfect these systems.
This talk follows the development of endoscopes from Bozzini in 1806 to the latest 3D "chip-on-tip" robotic laparoscopes manufactured today by Intuitive Surgical, Inc. We'll discuss the different technologies employed for accessing the different parts of the body.
We'll finish with a discussion of current trends in the endoscope industry and the challenges facing engineers in meeting the demands of physicians.
Dennis Leiner, Leiner Optics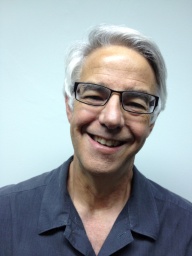 Dennis Leiner has devoted his entire career to the development of endoscopes. He has BS and MS degrees in Optics from the University of Rochester and a Ph.D. from the University of Connecticut. He began his medical optics career in 1981 at Smith and Nephew Endoscopy, a leader in arthroscopic surgical devices.
He then taught optics at the University of Massachusetts at Lowell for a couple of years before starting Leiner Associates, the predecessor of Lighthouse Imaging Corporation, a developer of medical optical devices and a contract manufacturer. In 2010, he took an investment in Lighthouse to grow the company. He is still a minority owner in Lighthouse but spends the bulk of his time assisting medical device companies and academic institutions. Leiner Optics is an engineering consulting company doing reality checks on its clients' optical technology and helping with product specification, risk analysis, IP development, and design for manufacture.
Dennis is also involved with international standards of endoscope optics. He is project leader for the International Standards Organization (ISO) subcommittee determining and updating endoscope standards and is a Board member and chairman-elect of OEOSC, the ANSI accredited technical group that drafts optics standards for the United States.
Dennis is very active in promoting technology in Maine and is a board member for the Maine International Trade Center and for BioSciences of Maine. He volunteers his time as a judge for high school VEX Robotics competitions and for Odyssey of the Mind involving younger students.
Reservations:
Dinner & Meeting reservations must be made by 6 PM, March 12, 2018. We can no longer accept dinner reservations after this cutoff.
Meeting-Only registrations are appreciated by Wednesday, March 14, 2018. Walk-ins are acceptable for the meeting-only.
Please make online reservations via the "Click to signup" button above.
Reservations may also be left on the answering machine at (617) 454-4693. We no longer have an email address for reservations due to SPAM.
When making reservation requests, please provide the following information:
DINNER AND MEETING or meeting only
Name(s) and membership status
Daytime phone number where you can be reached (in case of change or cancellation)
Location:
MIT Lincoln Laboratory
3 Forbes Road
Lexington, MA 02420
(Map to MIT Lincoln Laboratory)
Networking—5:45 PM, Dinner—6:45, Meeting—7:30 PM.
Menu:
Vegetarian option available on request
Dinner Prices:
Register on/before
DINNER Reservation Date
Late Reservations
Based on Availability
NES/OSA Members and their guests
$30.00 each
$35.00
Non-members
$35.00 (See NOTE Below)
$40.00
Students
$5.00
$5.00
Post-Docs
$15.00
$15.00
NOTE: We will try to accommodate late reservations but cannot not guarantee that a meal will be available.
General Information on NES/OSA Meetings
Cancellations and No-shows:
If the meeting must be cancelled for any reason, we will try to call you at the phone number you leave with your reservation. Official notice of cancellation will be on our answering machine.
We have to pay for the dinners reserved as of the Tuesday before the meeting, so no-shows eat into our cash reserve. If you will not be able to attend, please let us know as early as possible. Otherwise, no-shows will be billed.
Membership Rates:
| | |
| --- | --- |
| Regular members | $15.00 |
| Student members | free |
NOTE: The extra $5.00 of the non-member dinner fee can be used toward membership dues if the nonmember joins and pays dues for the current year at the meeting.