Startups in Optics and Photonics
The first part of this talk will be a simple introductory overview of generic entrepreneurship related issues for first time entrepreneurs and the second part of the talk will be focused on lessons learned from involvement in several biomedical optics and optical communications startups.
Eric Swanson, MIT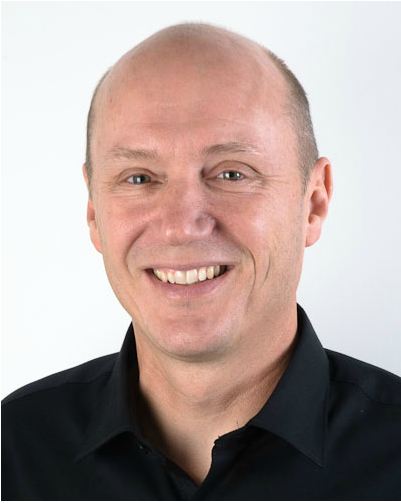 Eric Swanson is a director, advisor, and participant in a variety of industrial, academic, entrepreneurial, government, and non-profit activities. Mr. Swanson serves as a director for Acacia Communications, Curata Incorporated, and NinePoint Medical. He is also research affiliate at the Massachusetts Institute of Technology, consultant at Draper Laboratory, catalyst at the MIT Deshpande Center for Technological Innovation, and is editor of OCT News (www.octnews.org). Mr. Swanson is a co-founder or founding board member of five companies four of which revolved around optics and photonics. He is a Fellow of the OSA and senior member of the IEEE, has authored ~193 technical papers and conference presentations, holds ~35 issued US patents, and co-authored 6 book chapters. In 2002 he was a co-recipient of the Rank Prize in Opto-Electronics for pioneering work in the field of optical coherence tomography. In 2012 he was a co-recipient of the $1.3M Champalimaud Award also for pioneering work in the field of optical coherence tomography. Mr. Swanson holds a B.S. summa cum laude in Electrical Engineering from the University of Massachusetts at Amherst and an M.S. in Electrical Engineering from the Massachusetts Institute of Technology.
Reservations:
Dinner & Meeting
reservations must be made by 6 PM, November 16, 2015. We can no longer accept dinner reservations after this cutoff.
Meeting-Only
registrations are appreciated by November 18, 2015. Walk-ins are acceptable for the meeting-only.
Please make online reservations via the link above.
Reservations may also be left on the answering machine at (617) 584-0266. We no longer have an email address for reservations due to SPAM.
When making reservation requests, please provide the following information:
DINNER AND MEETING or meeting only
Name(s) and membership status
Daytime phone number where you can be reached (in case of change or cancellation)
Location:
MIT Lincoln Labs
3 Forbes Rd.
Lexington, MA 02421
Networking—5:45 PM, Dinner—6:45, Meeting—7:30 PM.
Menu:
Vegetarian option available on request
Dinner Prices:
Register on/before
DINNER Reservation Date
Late Reservations
Based on Availability
NES/OSA Members and their guests
$30.00 each
$35.00
Non-members
$35.00 (See NOTE Below)
$40.00
Students
$5.00
$5.00
Post-Docs
$15.00
$15.00
NOTE: The NES/OSA has not changed dinner prices in several years but has been facing higher costs. We have increased the cost of dinner by $5 this year. We will try to accommodate late reservations but cannot not guarantee that a meal will be available.
General Information on NES/OSA Meetings
Cancellations and No-shows:
If the meeting must be cancelled for any reason, we will try to call you at the phone number you leave with your reservation. Official notice of cancellation will be on our answering machine.
We have to pay for the dinners reserved as of the Tuesday before the meeting, so no-shows eat into our cash reserve. If you will not be able to attend, please let us know as early as possible. Otherwise, no-shows will be billed.
Membership Rates:
| | |
| --- | --- |
| Regular members | $15.00 |
| Student members | free |
NOTE: The extra $5.00 of the non-member dinner fee can be used toward membership dues if the nonmember joins and pays dues for the current year at the meeting.