Smaller Is Better: Ever-shrinking Optical Components Enable Novel And More Capable Medical Devices
Meeting Location: Boston University Photonics Cetner
Optical components are getting smaller and smaller, leading to interesting new medical devices. This talk will touch on the extension of traditional glass grinding & polishing methods, polymer injection molding, semiconductor-type lithography, and other fabrication methods to produce optical elements as small as 200um. Tiny lenses, prisms, diffraction gratings, pixelized polarizers, GRIN components, optical MEMS, and cameras-on-chip are being used to design the world's smallest endoscopes, implantable optical sensors, spectrometers, and robotic vision systems. The talk will survey some of the latest innovations from a product engineer's perspective. A few fabricators of these tiny components will be invited to participate in Q&A.
Randal Chinnock, Founder & CEO of Optimum Technologies, Inc.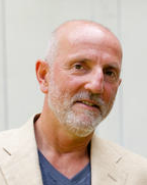 Mr. Chinnock commercializes technologies that use light to diagnose and treat disease. He has been involved with scores of medical devices and laboratory instruments that sense, image, irradiate, or analyze organs, tissues, or body fluids. Recent examples include an ophthalmic instrument for diagnosing dry eye syndrome, a wavefront aberrometer, a disposable endoscope for viewing inside body cavities, an optical scanning system for fitting hearing aids, and a robotic vision system. As CEO of Optimum Technologies, Inc. since its founding in 1994, Mr. Chinnock has worked with companies of all sizes on the development and commercialization of light-based devices. His 30+ years of experience include engineering, manufacturing, marketing, and general management positions at several companies engaged in electro-optical devices and systems, including Varian, United Detector Technologies, Smith & Nephew, and Henke Sass Wolf of America.  In addition to its engineering and production services, his company is currently developing its own proprietary retinal imaging technology for screening for diabetic retinopathy under funding from the National Institutes of Health. He holds a BS in Engineering Physics from the University of Colorado and studied Mechanics and Materials Science at Johns Hopkins University.
Reservations:
DINNER reservations must be made by 6 PM, November 14, 2011, the Monday before the meeting. MEETING-ONLY registrations appreciated by November 16.
Please make reservations online. Reservations may also be left on the answering machine at 617.584.0266. We no longer have an email address for reservations due to SPAM. When making reservation requests, please provide the following information:
DINNER AND MEETING or meeting only
Name(s) and membership status
Daytime phone number where you can be reached (in case of change or cancellation)
Location:
Boston University Photonics Center
Room 901
8 St. Mary's St
Boston, MA
Networking—5:45 PM, Dinner—6:30, Meeting—7:30 PM.
Menu:
Vegetarian option available on request
Dinner Prices:
Register on/before 
DINNER Reservation Date


NES/OSA Members and their guests
$25.00 each
Post-Docs
$15.00
Students (Special Price)
$5.00
Non-members
$30.00 (See NOTE Below)
General Information on NES/OSA Meetings
Cancellations and No-shows:
If the meeting must be canceled for any reason, we will try to call you at the phone number you leave with your reservation. Official notice of cancellation will be on our answering machine.
We have to pay for the dinners reserved as of the Tuesday before the meeting, so no-shows eat into our cash reserve. If you will not be able to attend, please let us know as early as possible. Otherwise, no-shows will be billed.
Membership Rates:
| | |
| --- | --- |
| Regular members | $15.00 |
| Student members | free |
NOTE: The extra $5.00 of the non-member dinner fee can be used toward membership dues if the nonmember joins and pays dues for the current year at the meeting.