Adaptive Optics: Past and Future
This meeting will be held at Optikos Corporation and include a company tour.
Adaptive optics was first suggested by an astronomer, Horace Babcock, as a means of overcoming the "seeing" in ground-based observing. It is now implemented on all of the world's large optical telescopes and underpins the case for building the next generation of 30-40m diameter telescopes. Much of the first R&D in adaptive optics was carried out by the military, and several companies in the Boston area were prominent in the early days and still are today (Itek, Adaptive Optics Associates, Xinetics, Boston Micromachines, to name a few). Adaptive optics is now used in many other fields of science and engineering, and in at least one consumer product. In this talk, I will review the principles of adaptive optics and give some examples of its successful application in astronomy and vision science. No one knows where the subject is going but I will point out some directions and curiosities which might be developed further, such as optical vortex annihilation and AO in highly scattering media.
Prof. Chris Dainty
National University of Ireland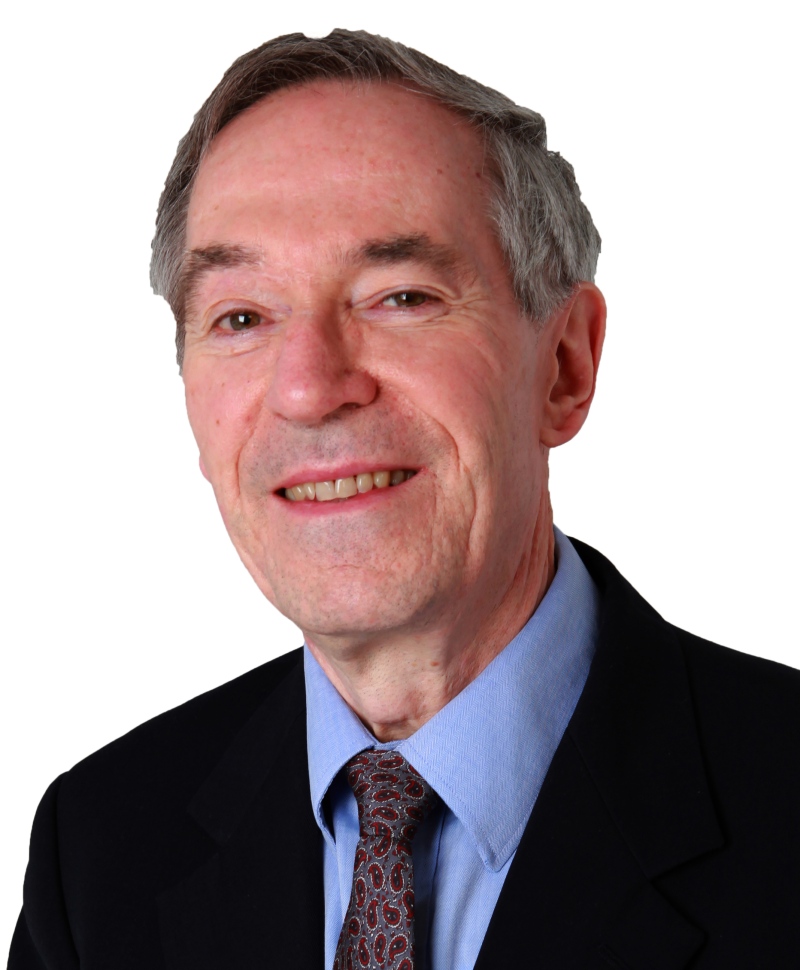 Chris Dainty is currently Professor of Applied Physics at The National University of Ireland, Galway.  From 1984 to 2002, he was Pilkington Professor of Applied Optics at Imperial College London, and before that was Associate Professor of Optics at The University of Rochester NY (1978-1983).   Prof Dainty has co-authored a number of books, including 'Image Science' (1974) with Rodney Shaw. He has co-authored >170 peer-reviewed papers and supervised 58 PhD students.    He is the 1984 recipient of the International Commission of Optics Prize, the 1993 Thomas Young Medal and Prize (IoP), the 2003 C E K Mees Medal and Prize (OSA) and the 2004 Optics and Photonics Division Prize (IoP).  He is also a Fellow of The Optical Society of America, SPIE, The Institute of Physics (UK) and The European Optical Society.   In March 2008 he was elected a Member of the Royal Irish Academy.   Professor Dainty has served as President of the International Commission for Optics (1990-1993) and the European Optical Society (2002-2004) and was the 2011 President of the Optical Society of America.
MEETING SPONSORED BY

Reservations:
Pre-registration discount DINNER reservations must be made by 6 PM, May 21 before the meeting. Full-price reservation accepted thereafter. Walk-ins welcome at full-price. MEETING-ONLY registrations appreciated by May 23.
Please make reservations online. Reservations may also be left on the answering machine at 617.584.0266. We no longer have an email address for reservations due to SPAM. When making reservation requests, please provide the following information:
DINNER AND MEETING or meeting only

Name(s) and membership status

Daytime phone number where you can be reached (in case of change or cancellation)
Location:
Optikos Corporation
107 Audubon Road, Bldg. 3
Wakefield, MA 01880
p. 617-354-7557
Networking—5:45 PM, Dinner—6:30, Meeting—7:30 PM.
Menu:
Vegetarian option available on request
Dinner Prices:


Register on/before
DINNER Reservation Date
Late Reservations


NES/OSA Members and their guests

$25.00 each

$30.00

Non-members

$30.00 (See NOTE Below)

$35.00

Students

$5.00

$5.00

Post-Docs

$15.00

$15.00
NOTE: The NES/OSA has not changed dinner prices in several years but has been facing higher costs. We will maintain the current dinner prices for those reserving dinner on the requested date but still try to accommodate late reservations.
General Information on NES/OSA Meetings
Cancellations and No-shows:
If the meeting must be canceled for any reason, we will try to call you at the phone number you leave with your reservation. Official notice of cancellation will be on our answering machine.
We have to pay for the dinners reserved as of the Tuesday before the meeting, so no-shows eat into our cash reserve. If you will not be able to attend, please let us know as early as possible. Otherwise, no-shows will be billed.
Membership Rates:
| | |
| --- | --- |
| Regular members | $15.00 |
| Student members | free |
NOTE: The extra $5.00 of the non-member dinner fee can be used toward membership dues if the nonmember joins and pays dues for the current year at the meeting.