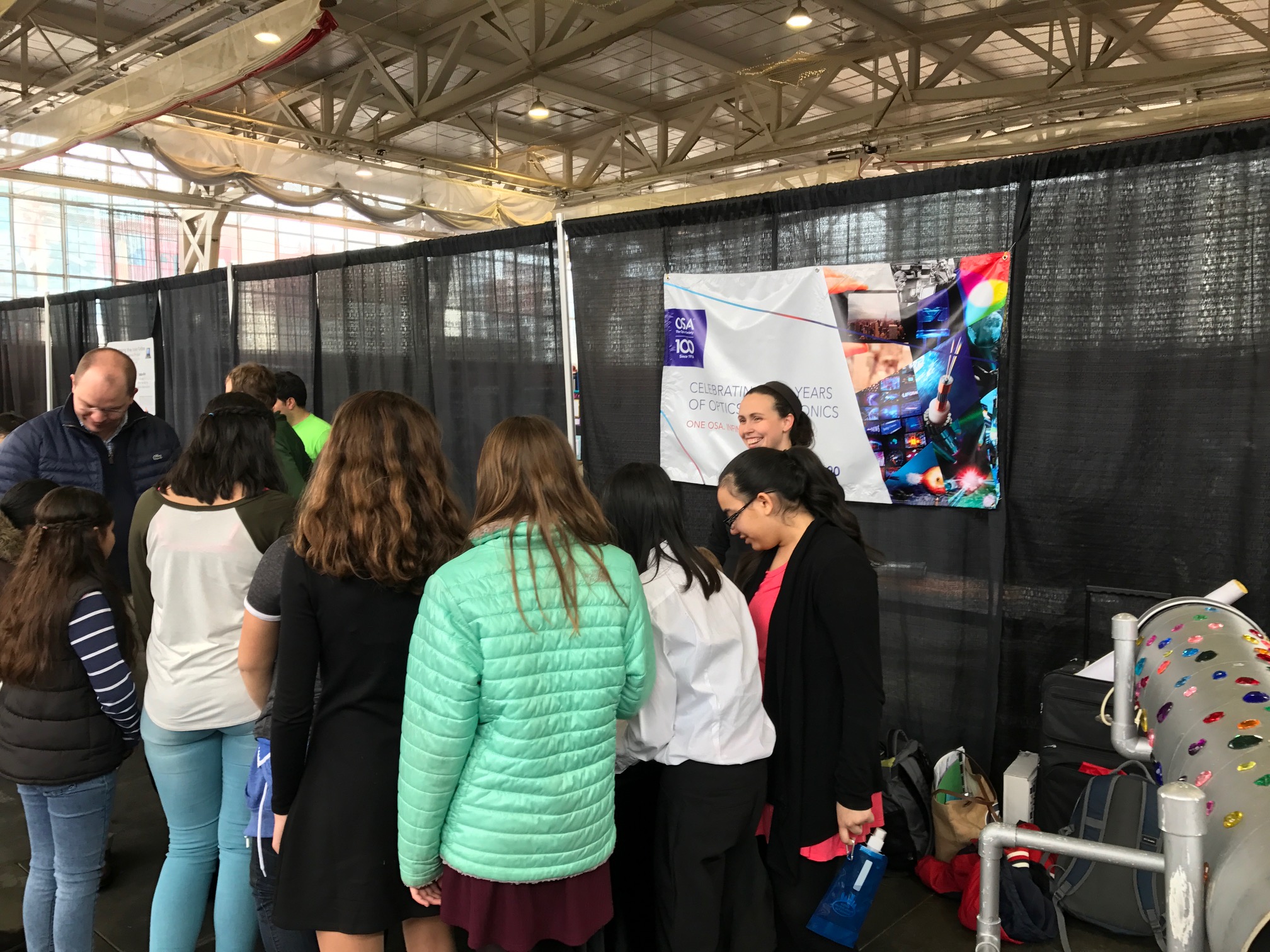 NES/OSA was one of 25 EXPO exhibitors at the 71st Annual Boston Public Schools Citywide/MA Region VI Science Fair. Approximately 400 high school and middle school students participated in this year's science fair. We were one of the donor's of prize money with our annual donation to the state's region fairs.
Members attended to deomstre optical phenomina, how optics shows up in every day life and describe possible carreer options for students.
NES/OSA was joined but several organizations including American Institute of Aeronautics and Astronautics (AIAA), Benjamin Franklin Institute of Technology, BioScience Project, Boston Museum of Science, Boston Society of Civil Engineers Section, Harvard Museums of Science and Culture, Institute of Electrical and Electronics Engineers (IEEE), iRobot, MassBay Community College, NU Marine Science Center, Science Club for Girls, Science on the Street, Society of Asian Scientists and Engineers (SASE).